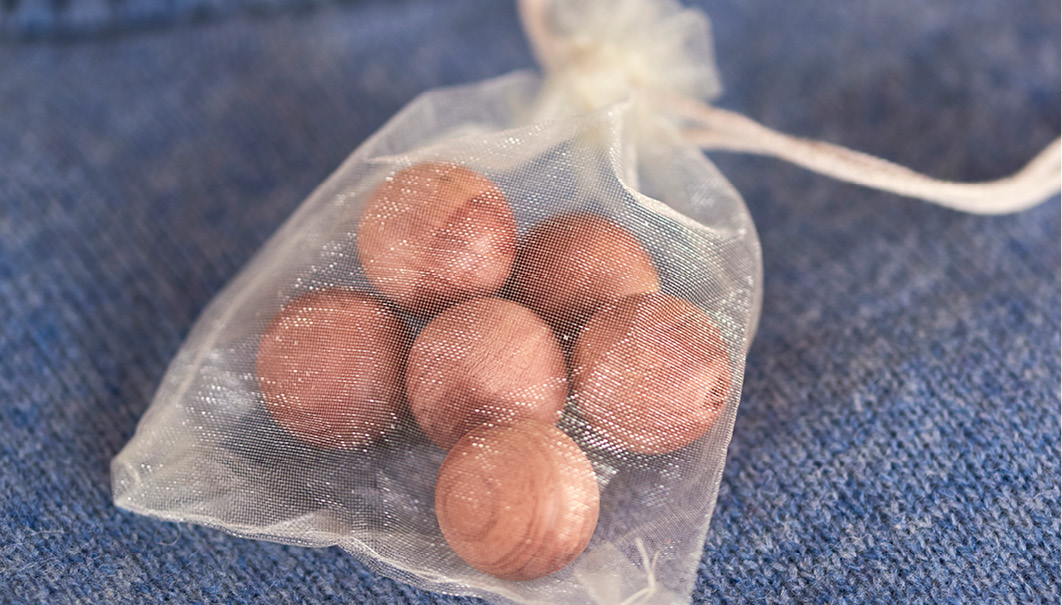 Care For Your Clothes in 4 Simple Ways
1. Air dry your wet clothes.
Whether using a tumble dryer or an electric heater, using heat to dry clothes causes them to shrink and the elastic to break down.
2. Use our Cedar Balls to repel moths.
Place our non-toxic cedar balls in your wardrobe or clothes drawer. The subtle fragrance of them works as a natural pest repellent and absorbs moisture.